Data Science
And
Machine Learning
Tired of dealing with petabytes or exabytes of data? We understand your problem navigating  through the volumes of Big Data. That is why with EBIW, we have consorted the best industrial data science experts who will study your data for you and extract valuable meaning from it. Wondering how?
Our Data Scientists are skilled in algorithmic coding and Machine learning approaches to process  millions of raw data points and convert them into business metrics that may be consumed by the business.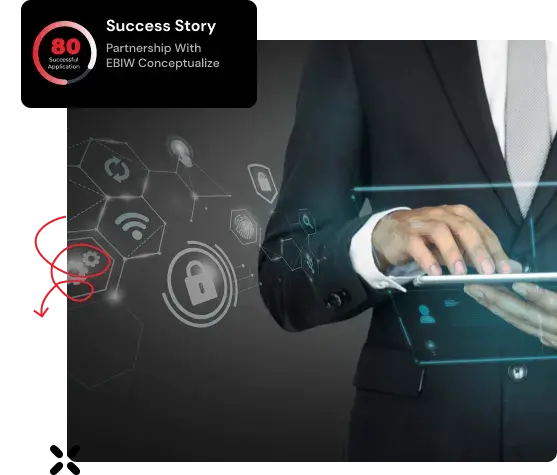 Customer DNA and Churn Prediction
Get in-depth insight into a customer's personality and traits, their preferences and behavioural patterns through an advanced scientific approach that is continually updated and recessed for Customer Churn Prediction.
Customer Life-time Value Prediction
Let us analyse through historical data to give you a customer lifetime prediction for the next month or anytime into the future.  What do you gain through this? An estimate of future sales and profits and how your business can take action to get there
Understand the customer's propensity to purchase as we analyse through their past behavioural patterns while providing  you full insight. Identify the right set of customers to plan and execute accordingly.
Real-time Streaming
and insights
You have huge volumes of data but no time to store and index to analyse with ease? No worries, because at EBIW, we know how to process large volumes of data with solutions like real-time streaming at a fast pace to react to changing conditions.
Our goal is to help you derive competitive advantage, increase customer engagement \ using  data to eliminate the time lapse of waiting for information.
Measurable Increase in ROI

Quickly detect operational issues

Identify and act on short-term market changes

Instantly identify customer behaviour for online marketing

Up-to-date information improves customer service and retention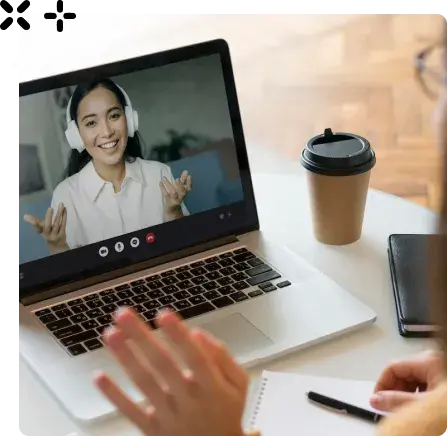 Welcome to
Oracle CX Solutions
Transform your customer experience with our powerful cloud-based solutions for sales, service, and commerce.
Sales Cloud
Maximize your sales performance and drive revenue growth with our comprehensive sales management software.
Lead and opportunity management
Account and contact management
Mobile sales enablement
Collaborative selling
Sales forecasting and reporting
Service Cloud
Deliver exceptional customer service and support experiences with our cloud-based service management solution.
Case management and routing
Knowledge management
Customer self-service portals
Multi-channel support
Service analytics and reporting
Commerce Cloud
Enhance your online shopping experience and drive online revenue growth with our cloud-based commerce solution.
Personalized shopping experiences
Seamless omnichannel shopping
Mobile commerce
Order management and fulfillment
Advanced analytics and reporting
Take your customer experience to the next level with Oracle CX Solutions. Contact us today to schedule a demo and see how our solutions can benefit your business.
Big Data Applications
and Analytics for Industries
You are stuck with data and do not know how to monitize its value.   Do not worry because we will help you analyse and visualise these data with Big Data Applications and Analytics specific to your industry. Discover hidden patterns, unknown associations, market styles, consumer preferences, and other valuable business metrics  The domains and industries that can benefit from Big Data Applications and Analytics for your industry includes:
Banking and Securities: Monitor financial marketing activities with tinsight into suspect trading and fraud mitigation.

Healthcare: Big Data Applications in the Healthcare sector allows for faster identification and efficient application of patient information, track and forecast patient outcomes.

Media and Entertainment: Collect Data from millions of users worldwide and help analyse and visualize customer insights. With Big Data Applications, understand the pattern of real-time, media-content usage to provide better user experiences.

Manufacturing: Big Data Applications allows for predictive modelling for future decision making, solving manufacturing process challenges, determining risks in supply chain to ensure you can deliver to your customers on time.

Anxious that your business does not fall under the mentioned industries and category? Do not worry, we are still there, creating niche solutions exclusively for you. Give us a call and let us arrange a free consultation for you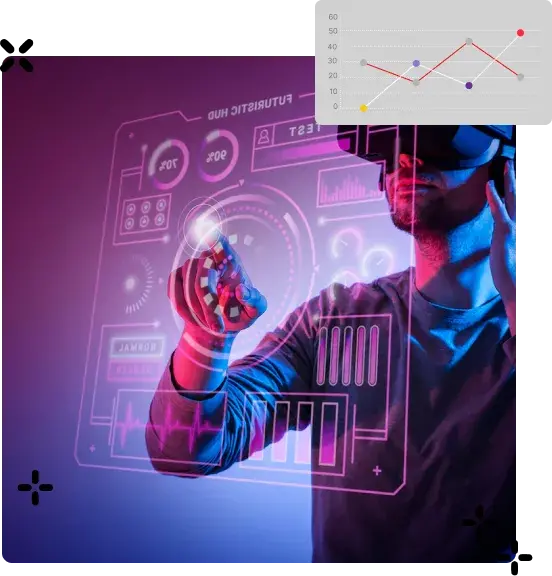 Internet of Things for Industries
With interconnected smart sensors, actuators and other industry specific devices connected together, we collect data and analyse it with the help of intelligent machines and real-time analytics.  This provides   a better understanding, reflecting changes as the situation changes. How do we do that? We leverage specialized data models that are unique to each industry, collect, correlate and data streams and raise alerts whenever there is an abnormality.
Data Integration and Data Science
Being one of the integral parts of Data Science, we at EBIW, combine data from multiple, disparate sources to create unified and consolidated sets of data that are clean and consistent to meet the information needs of your customers. We create a complete picture of key performance indicators (KPIs).
When do we start? We're ready!